CYCLIQ X CUORE MEN'S CYCLING S/SLEEVE RACE JERSEY
Please note this is a clearance item and can not be exchanged.
Performance, comfort, speed, aerodynamics and breathability, this jersey has it all. No matter what your ride, race or adventure, this jersey excels.
A jersey that combines comfort with speed for the professional rider as well as the dedicated enthusiast. Combining breathable and moisture-moving fabric across the chest area creates additional turbulence on the jersey surface to reduce air resistance and increase your speed. An innovative, form fitting shoulder-arm cut with fabrics that move with you and improve the aerodynamics of the jersey.
The highly breathable, moisture-moving and elastic fabric used in the back allows additional air circulation. Full length front zipper, well designed rear pockets and attention to detail all over the design makes this jersey ready to perform and work for any length ride. Race proven and built with enduring comfort and features this jersey will go the distance.
State-of-the-art lightweight materials across the jersey
Vented, stretch fabric across the chest
Expandable back pockets for maximum storage that keep jersey laying flat, even when full
Silicone, elastic gripper on back panel secures the jerseys place, providing the right fit in the ride position
Full length, auto-lock hidden zipper for ease and ventilation
Race Fit
Size Guide: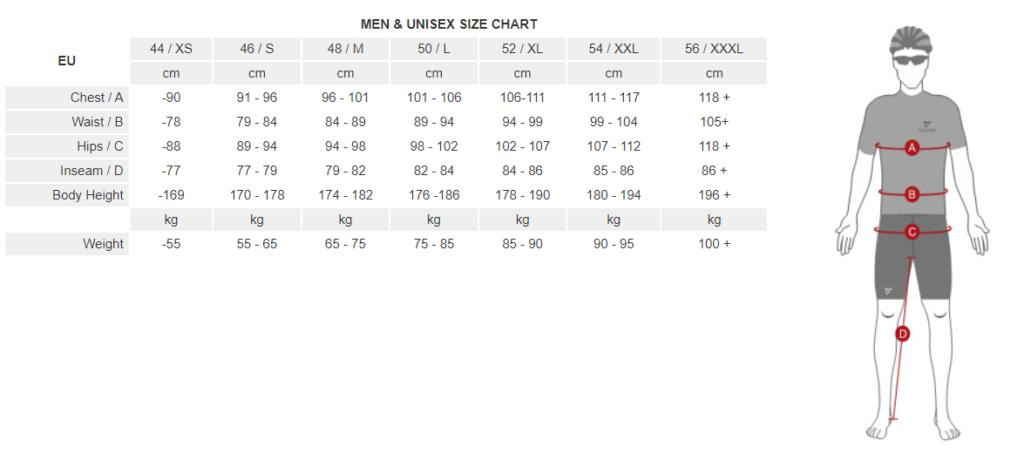 Material:
100% Polyester
Please note this is a clearance item and can not be exchanged.